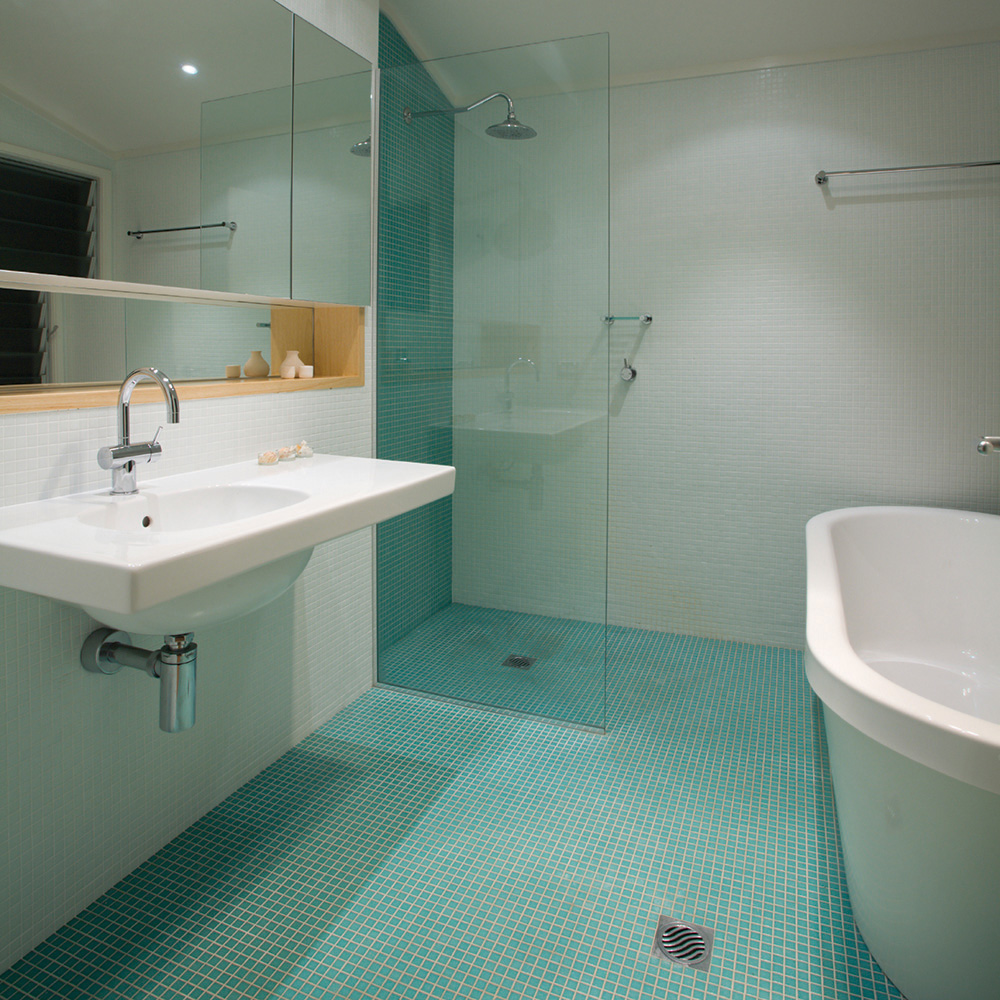 GRP is a flexible, permanent solution to interior waterproofing which does not leak, buckle or crack – creating clean smooth finish which can be tiled.
Our experienced installers can apply GRP to any size or shape room.
Before starting, your wetroom should be boarded with water resistant plasterboard to the walls and marine grade ply to the floor. GRP can then be applied to surfaces creating a watertight seal around areas that are most likely to come in to contact with water.
Where to apply GRP
We recommend that GRP covers the entire floor going up the walls at least 100mm around the room, behind taps, around water inlets and outlets and around the bath and shower areas.
This illustration highlights, in green, where GRP should be applied.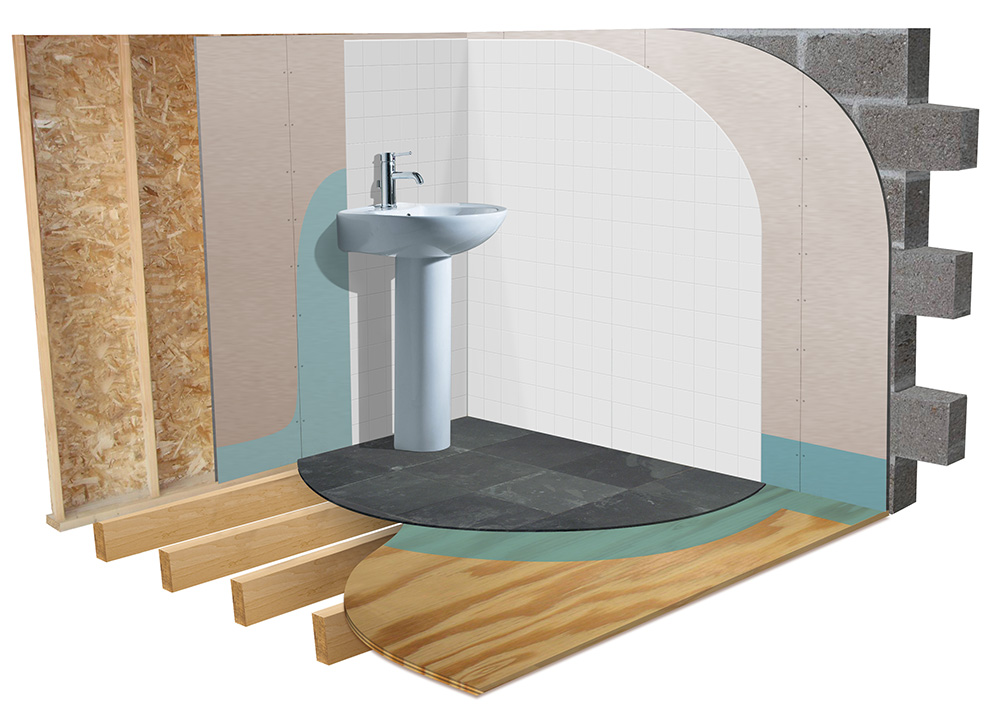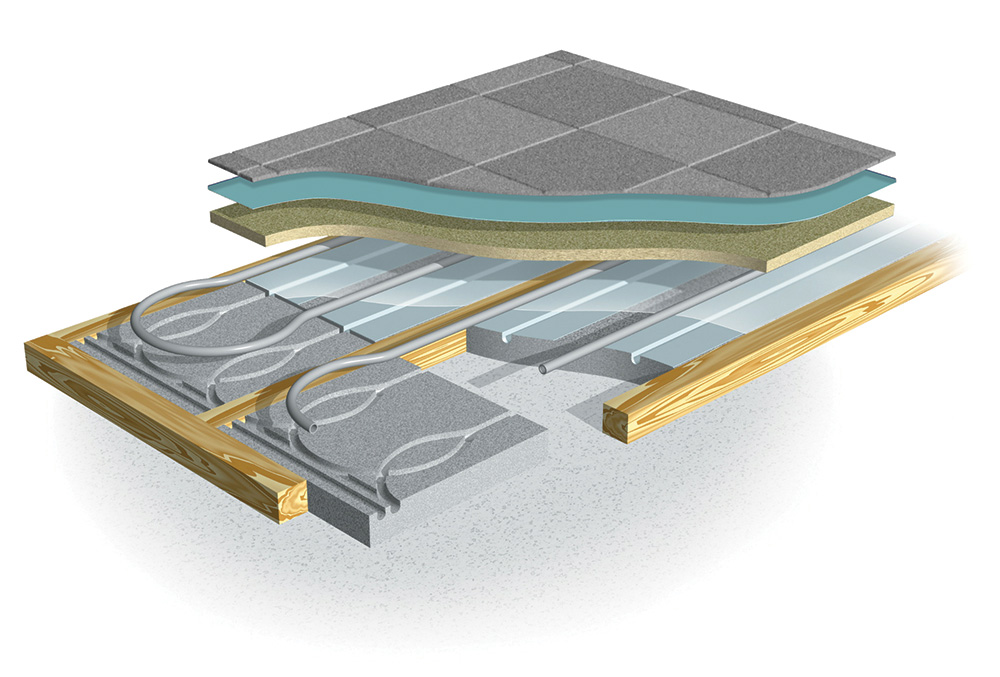 Works with underfloor heating
Whether you've got hot running water or an electrical heating element running beneath you tiles, GRP add and extra layer of protection from water ingress.