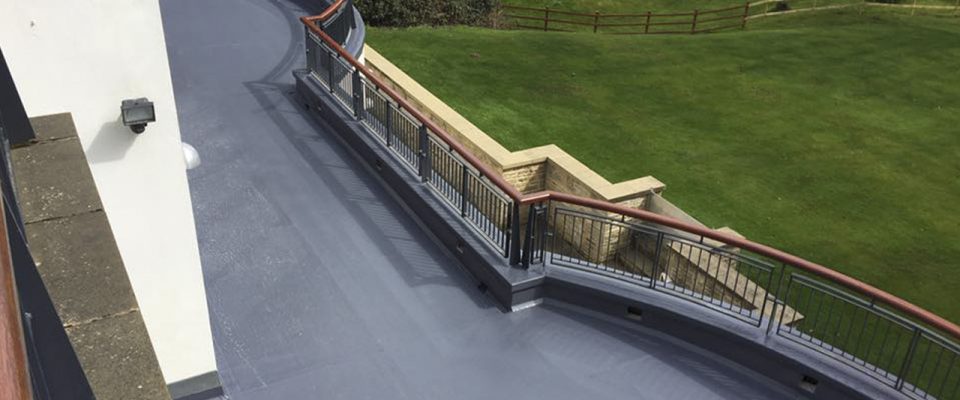 GRP is the perfect roof covering for flat roofs, balconies and bay windows.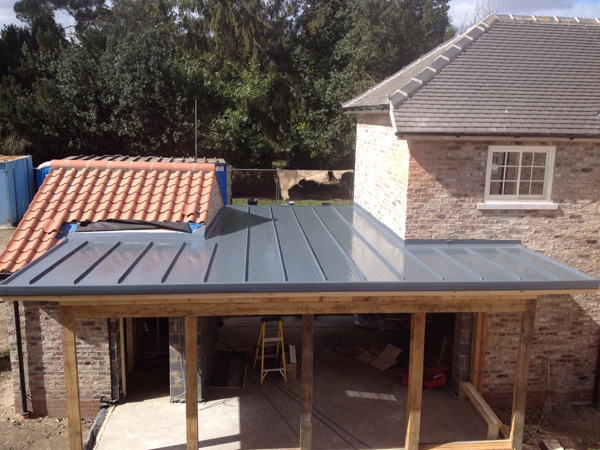 Fibreglass GRP
Crystic Roof is the latest innovation in exterior fibreglass which does not crack, split or bubble, guaranteed. Developed in the UK by global chemicals chemicals manufacturer Scott Bader. As one of the UK's leading flat roof specialists, our roofing system is flexible and seamless. Installed cold, without the need for heat guns or naked flames for increased safety.
Fibreglass roofs are maintenance free and can be finished with either a smooth or non-slip finish, it's the perfect replacement for bitumen, felt, lead and zinc roofs.
Quality Guaranteed
We guarantee all Future Roof installations for 25 years, and for additional piece of mind we also offer an independent Insurance Covered Warranty. Please ask for details.
Ideal for garages, dormer roofs, bay windows, porches, canopies, non-slip balconies, extensions, conservatories, orangeries, sun rooms, flat, valley and low pitch roofs.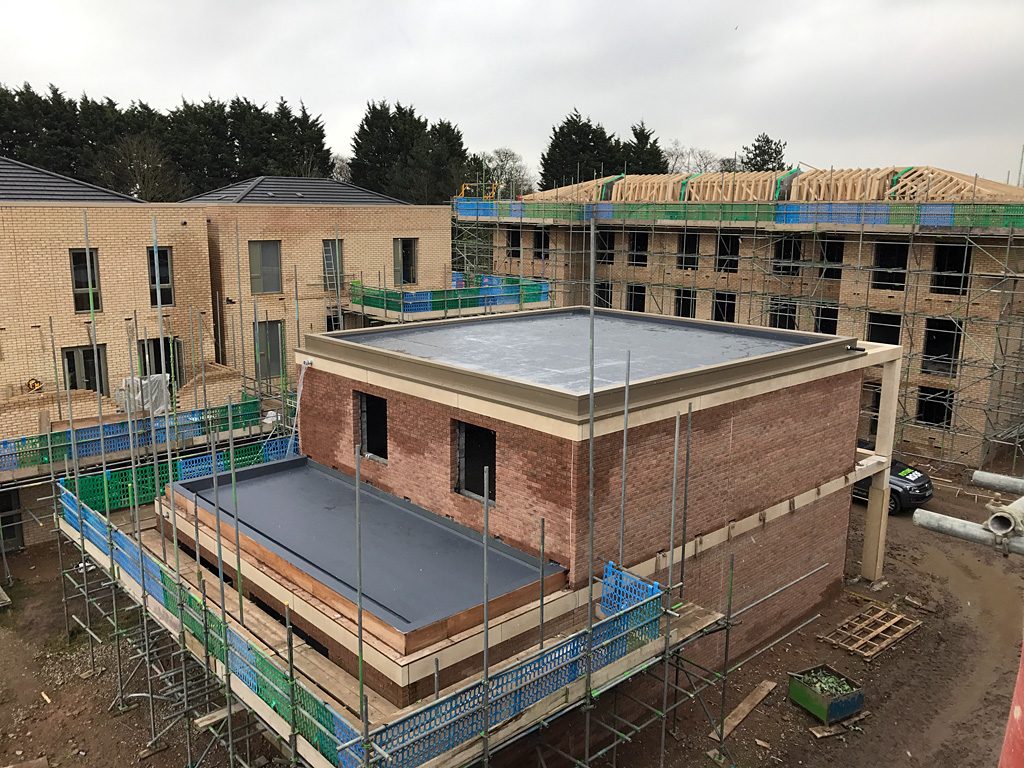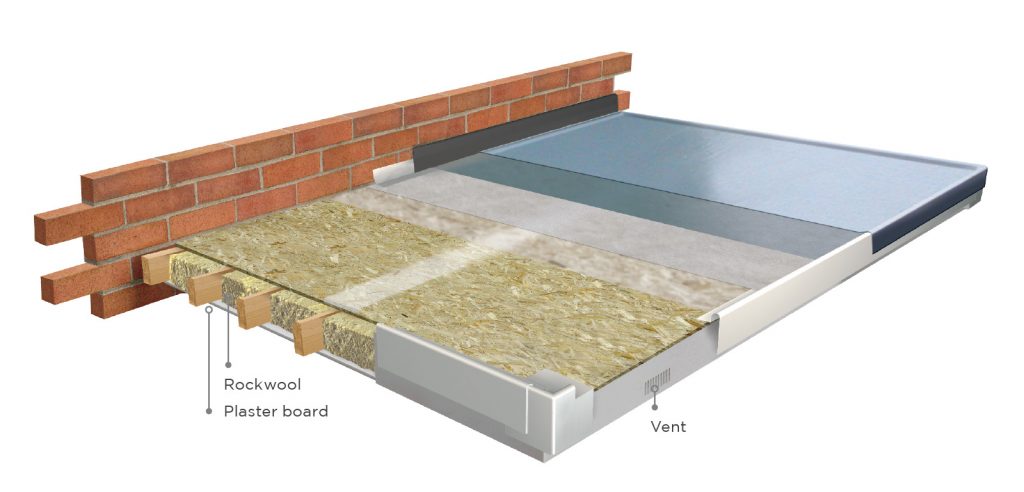 What is a Cold Roof?
The Cold Roof is finished to the same standard and specification as the Warm Roof but features a single layer of OSB3 Board with Rockwool insulation between joists. Cold Roofs are best suited to out buildings, garage roofs and commercial roofs where heat loss isn't important.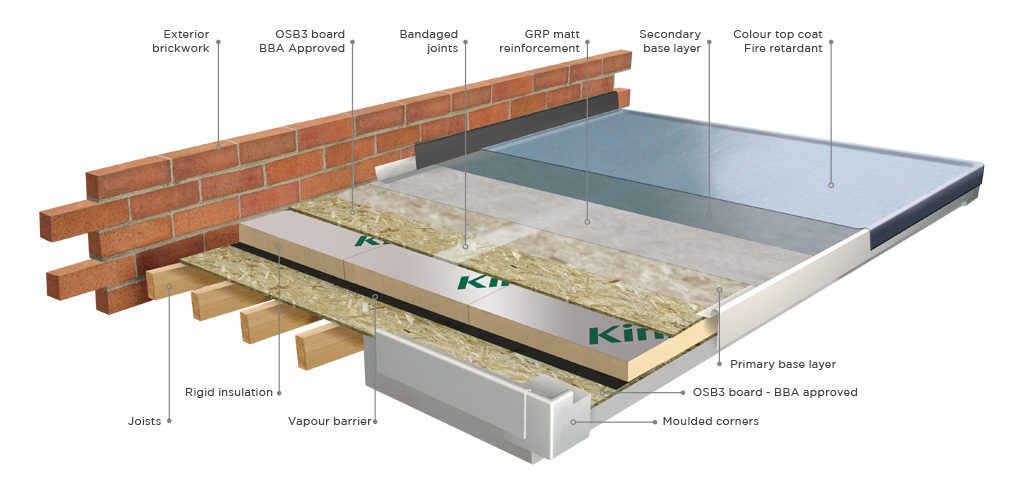 What is a Warm Roof?
Our Warm Roofs are made up from two layers, of BBA Approved OSB3 Board which sandwich a layer of rigid insulation. The top boards have joins bandaged before our BBA approved Crystic Roof Premium fibreglass system is applied. Roof edges are finished with high quality BBA approved GRP trims. Warm Roofs are designed to be as energy efficient as possible and are ideal for residential homes, extensions, sunrooms, bay windows and dormer flat roofs.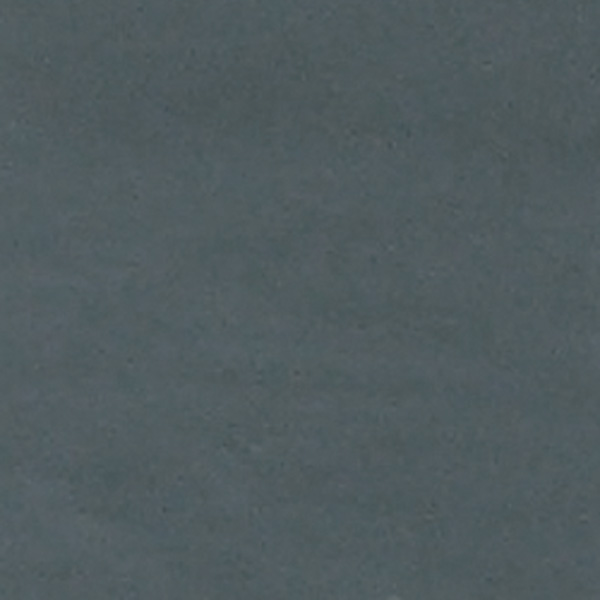 Standard Smooth Finish
Our standard roofs are finished with a high performance, fire retardant topcoat in dark grey RAL 7015.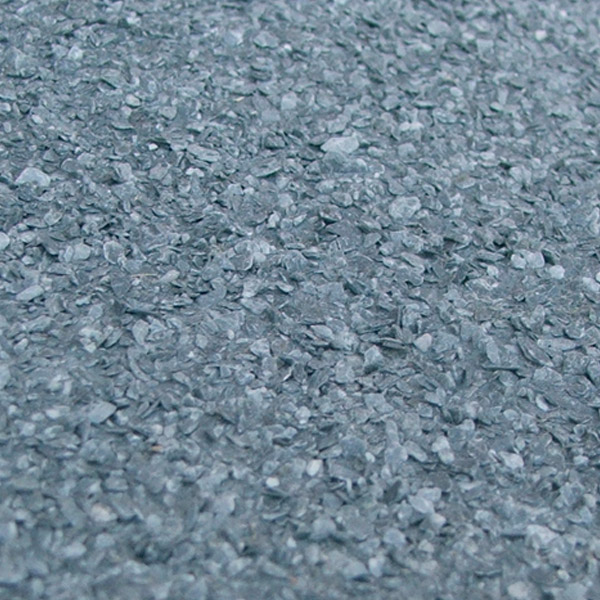 Non-slip finish
Our non-slip finish features small stone chips which are embedded within the topcoat. Ideal for balconies, fire escapes and any areas which may be walked on.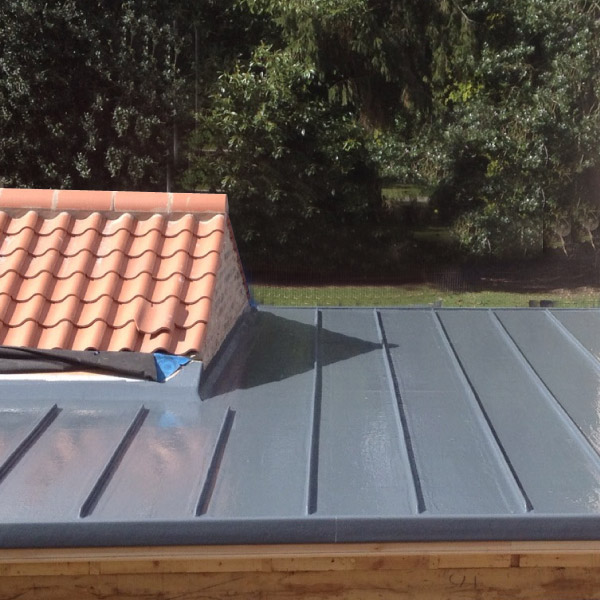 Ridged roof
Pre-formed GRP ridged trims can be included on a roof to give it a traditional appearance, such as a rolled zinc or lead roof covering.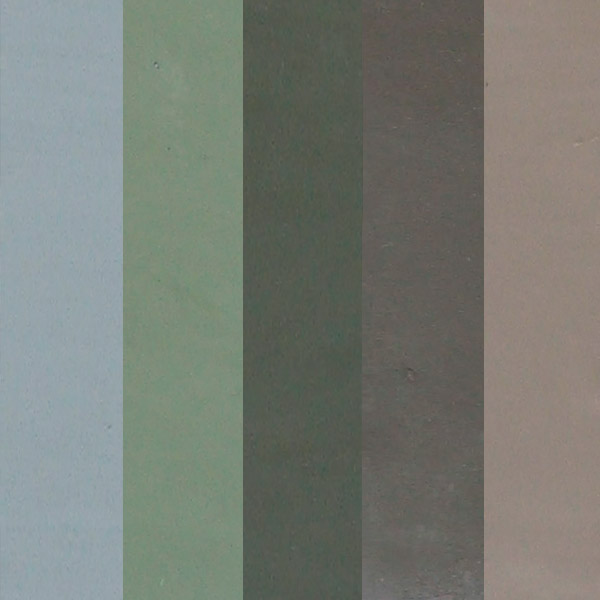 Custom colours
We can order a bespoke topcoat mixed to match any RAL colour.
Buy CrysticROOF materials online
Future Roof, York Road,
York YO26 8EZ
01904 777094